Return of the Creature: Boo.com is Back!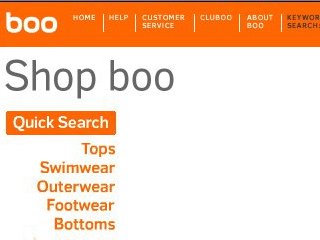 How could anyone forget
Boo.com
, whose fate implicated poetry, glitz, Eurotrash, e-commerce, pink toilet seats and hundreds of thousands of gallons of jet fuel? Well, Boo.com died just about 5 years ago and was resting peacefully until sometime last week, when somebody - and we still don't know who - took over
the Boo.com domain
with the intention of relaunching it in June 2006.
Yes, folks, it's Boo 2.0 - the Ajax-reanimated, social-networking-enabled, Search Engine Optimized, Web-Services Based, super-streamlined successor to Europe's greatest e-tailing fiasco.
Boo.com is alive. ALIVE!!! AndI feel young again!