Why Are Advertising Agency Sites So Awful?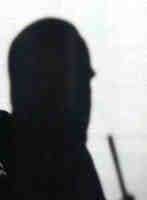 Ad agencies are an endangered species in a cost-conscious, metrics-driven world ruled by Google. Today's ad men are in a profound state of denial about how much their comfortable world has changed, and there's no better evidence of this than by examining their web pages. Here you'll find cluelessness across the board. Here's a quick and sickening report on the search engine readiness of some major agency sites. Read it and weep.
DDB.com
http://www.ddb.com/
Frames deprive content pages of unique URLs, the home page has practically no content at all, and the only indexed content seems to be in uploaded PDFs. These sins are typical of Flash-heavy, search-engine ignorant sites. Perhaps no serious agency types care whether folks come in through search engines. If so, they're making a big mistake.
Usability/Searchability Grade: D

Draft FCB
http://www.draftfcb.com
Better than the other sites in terms of having SOME text content on the home page; worse but commits sin of making text content images. (Are they worried that somebody will steal the big idea? Or just paranoid about the fonts? Hint: Stylesheets can work wonders.) What's ironic is that DraftFCB is actually buying the keyword "advertising agency" from Google. But the back button doesn't work, which means you're trapped.
Usability/Searchability Grade: D-
JWT.com
http://www.jwt.com
Home page text content? Nope. Consistent navigation? Nope. Search-engine unfriendly fames, over-reliance on Flash and PDFs? Triple yes. SIte must be doing something right, because it ranks very well organically on Google for the search term "advertising agency," so it's not a total wash. If only these guys had made proper use of their Meta tags, the listing would be much less cryptic.
Usability/Searchability Grade: C
Ogilvy.com
http://www.ogilvy.com
The late David Ogilvy would have kniptions if he could see his company's current site. The home page has a text count of zero, clicking on links results in annoying pop-up pages, the URL structure is a mess (although it could be worse), and content is duplicated on several Ogilvy-owned sites (which will cause Google's Duplicate Content Filter to have kniptions!). May not inspire confidence that Ogilvy is digital-ready.
Usability/Searchability Grade: D

Young and Rubicam
http://www.yr.com
No surprise here. Texts live only as images, without ALT tags. No worse than the other sites, but no better. I suppose this bad situation is due to the consensual wisdeom of the ad men, and other B2B types, who reason that it's unlikely that any real client is searching for their services. WRONG!
Usability/Searchability Grade: F
Labels: Advertising, Advertising agencies, Advertising Fiasco, Cluelessness