Three AOL Blogs Living on Borrowed Time
AOL has put the cabash on three Blogs that have failed to meet expectations:
DiyLife.com
,
The Unofficial Apple Weblog
, and
DownloadSquad
, according to an internal memo posted on
PaidContent.org
. These properties were inherited from AOL's acquisition of WebLogs Inc, a property put together a few years ago by noted Silicon Alley bad boy
Jason McCabe Calacanis
for about $25 million. In my book, Calacanis is second only to
Mark Cuban
in being able to talk fat-walleted corporations out of millions for Web properties with dubious futures (Cuban got more than a billion from Yahoo.com for Broadcast.com, which Yahoo doesn't even use anymore).
Anyway, in the interest of historical preservation, here are screen shots form these three doomed Blogs. It seems that a major factor that doomed them was their pay-per-post model, which clearly made them a cost center in AOL's dwindling (some might say hemorrhaging) online empire. Thanks to
ValleyWag.com
for surfacing this sad story.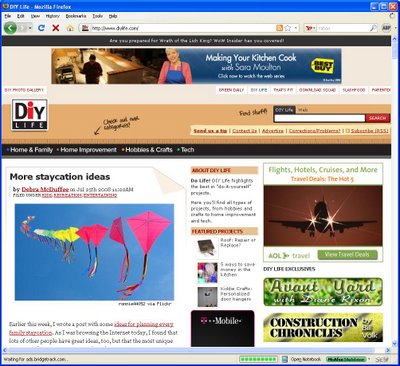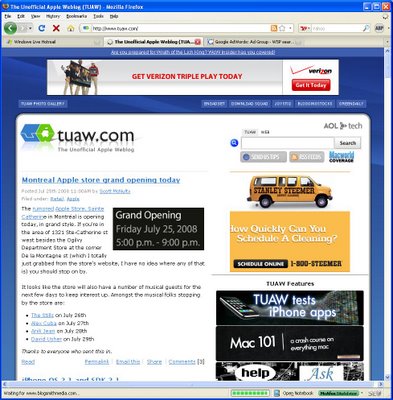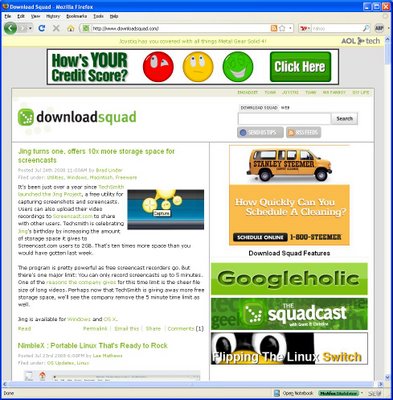 Labels: AOL, Dead Blogs, Jason Calacanis, Mark Cuban