Fun With Search Engines: "Tarnished Internet Portal" Proves Google is Best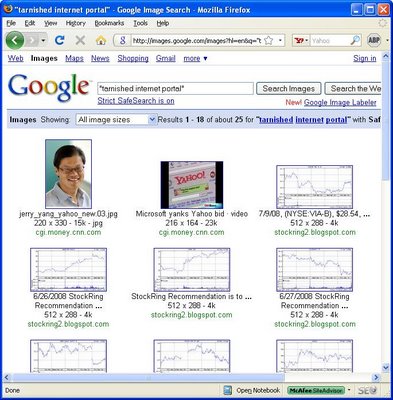 After seeing Yahoo referenced as a "
tarnished Internet portal
" today in a news article, I examined the search engines to see which of them properly associated this characterization. Neither Ask.com nor Yahoo.com nor Live.com nor newcomer Cuil.com had any data, but Google, in its infinite wisdom, correctly revealed a smiling picture of Yahoo CEO Jerry Yang, along with a bunch of stock charts in decline. Does anyone need additional proof about Google's superior search prowess?
Labels: Cuil, Google, Microsoft, Search Engines, Yahoo