Dave Pasternack: Search Industry Iconoclast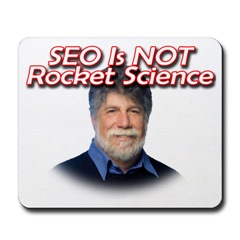 If you know anything about me, you know that I've lived through many Internet bubbles: the shakeout of 1993,
the Great Pathfinder Disaster
, the big bust of 2000, and now, quite possibly, the puncturing of the Web 2.0 bubble. One guy who's been a big inspiration to me, in terms of finding the truth lurking beyond the glossy Potemkin Village of the Google-fueled Search Engine Marketing field, is
Dave Pasternack
. His classic work,
Troubled Times for SEO Firms
, is required reading for all who seek a realistic appraisal of today's search marketing ecosystem. It's never easy being an iconoclast, but leadership isn't about being popular: it's about telling the truth and showing the way forward. Dave recently opened up
an online store
: if you'd like to support his call for the SEM industry to wake up and smell the coffee, please stop by.