Ghosts in a New York Gossip Columnist's Closet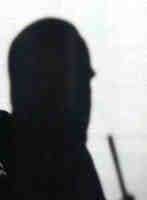 On the subway this morning, I couldn't help noticing the headline on the cover of the New York Daily News which read "
PAGE SIX SHAKEDOWN
." The story alleges that a New York Post columnist named Jared Paul Stern attempted to extort $225,000 from a billionaire named Ron Burkle in exchange for favorable, or at least fairly truthful coverage in the Post's well-read Page Six gossip column.
I'm interested in this story, because I think that the New York Post is an institution which is little more than a right-wing propaganda rag that caters to subliterates and encourages subliteracy. I'm also a big fan of the classic film,
Sweet Smell of Success
, which in my mind is the best film ever made about New York media and says more today than it did when it was released in 1957. If the Daily News story is even 10 percent true, it's plain that
Sidney Falco
's spirit is still walking Broadway.
But let's move on to my main point, which concerns
the Web site maintained by the same Jared Paul Stern
embroiled in the Page Six Scandal. His site, located at the URL
http://www.jaredpaulstern.com
, is a scandal in its own right: the last update to its main page was in May of 2005, its "
News Room
" page dates from November of that same year, and its "
Guest List
" page dates from late 2004. Mr. Stern's "
About
" page, in which the columnist has written a few almost unreadable commments that in the main demonstrate how highly he regards himself, also contains a stack of links to Stern's works, several of which are broken.
It's not particularly surprising that Mr. Stern's site is broken and bitrotten; after all, many "print" people only maintain presences on the Web grudgingly, viewing this medium with indifference or, in some cases, active contempt. In my view, if one does decide to launch a site, a Blog, a channel, or what have you, one bears responsibility for maintaining this presence, and if one cannot meet this responsibility, one should shut it down.
I cannot know what happened between Mr. Stern, Mr. Burkle, or the editors at the New York Post. But because the poor condition of Mr. Stern's site does not inspire confidence in his abilities to abide by the responsibilities of being a Web-based journalist, one cannot but wonder how seriously he took his job at The New York Post.
One thing's for sure: if
J.J. Hunsecker
came across a columnist with a Web site in such extreme disrepair, he'd tear him up into little pieces and spit his remains out under the 59th Street Bridge.
Of course, it's also true that Jared Paul Stern's Web site will probably get more traffic in the next few days than it did in all the time it's been on the Web. I wouldn't put it past him to install a bit of Google Adsense code to moneterize this traffic. In a week or two, it might be enough money to fund a legal defense fund.
Labels: Old Media