More Amazing Kozmo Artifacts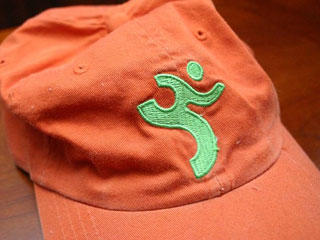 A kindly correspondent in Massachusetts reports that a large truck full of Kozmo-related promotional merchandise recently appared at an MIT flea market. Of this load, he acquired a helmet, a video drop off box, and a collection of caps. He took some
amazing photos of this gear
, which he has put up on his Web site. This collection may be the world's largest stash of historical Kozmo gear - a cornucopia for any connisseur of cyber-kitsch!
Kozmo is dead, but will likely be remembered for a long time. I don't know if you've ever spent much time studying
video drop off boxes
but they rust very slowly.
For more on Kozmo, please read:
Kozmo.com: Surreal Echoes of the 1990's
Cyber-Nostalgia: Why the Web Still Weeps For Kozmo.com

Raiders of the Lost Kozmo.com Files
Labels: Kozmo.com, Silicon Alley History