Pathfinder Documents: Home Pages: 1995-1998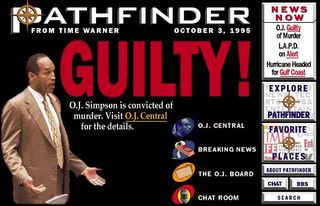 This is the earliest home page in the Museum's collection, from October of 1995. It shows the infamous "OJ Guilty" gaffe which caused a major internal investigation of Pathfinder.com's edit staff to occur in the next few weeks. Despite intensive interrogations and forensic reconstructions, the person who caused this error was never identified.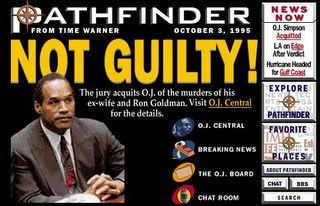 The corrected home page.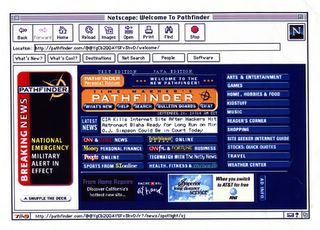 An experimental 1996 redesign that was never deployed.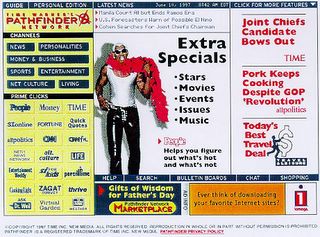 The 1997 home page.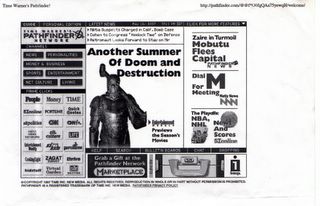 Another 1997 home page, scanned from a laser printout.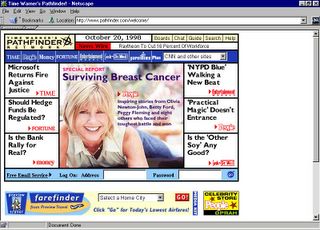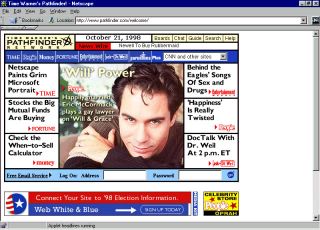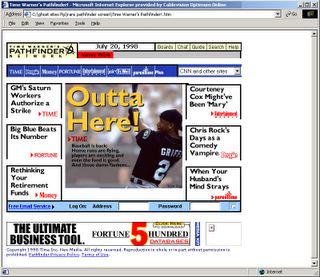 Three nearly identical captures of Pathfinder.com's 1998 home pages.