The Internet Extinction Equation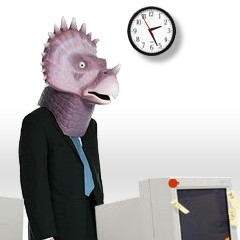 Does the equation X = X0*e(-0.013 * m) mean anything to you?
Well, it didn't to me, until I came across
a fascinating study
that successfully quantifying the speed at which live Web sites become ghost sites using a control group of some 515 distributed science resources associated with a biochemistry course.
The skinny? Science-oriented Web resources last about 55 months. Domains with .com suffixes die signficantly faster than .edu's, and .org's have the longest lives of all.